$25 Off First time customer discount!
Clean Out Services in Atlanta, GA
"Prior to moving in and/or after you've move out of your home, UCALL&IHAUL Moving Services will thoroughly clean the bathroom(s), kitchen, dust all surfaces, take out the trash, vacuum and mop the floors. We'll use your cleaning supplies and equipment or ours if you prefer at a nominal cost."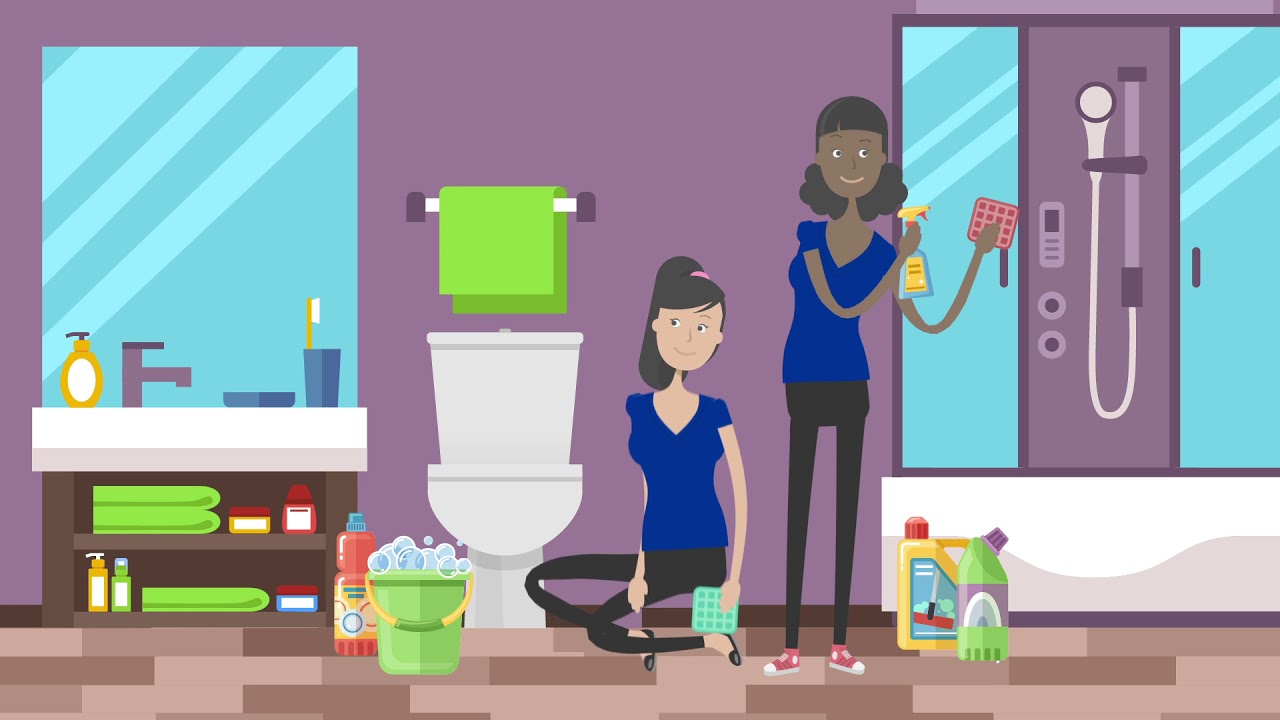 9:00am - 11:00pm, Every Day
Marcus and Doniel were awesome and quick..even took off fridge and freezer doors and put back on when it wouldnt fit thru door....theses men were great....would certainly request them again...top notch guys.... Mr. S

Marcus and Jakobi were excellent from beginning to end and made this move as fast and as easy as moving can be. I really appreciate them both and would highly recommend them!

- Kimberly Allen. 4/5/2020

Very nice and hard working.

- Montel Lowrey. 4/1/2020

So, so, so awesome! The office was super cheery and great to talk to - very organized and friendly! And then the crew showed up 5 minutes early and finished an hour early! Made our move SO easy! Trey & Khalif were awesome!!

- Paige Pulaski. 3/26/2020

Wow! I am so impressed with this service! They were so sweet and quick! I was like dayyyyyyym! Had to give them a tip! Amazing service! Quick! Professional! Affordable! Thanks for the help!!❤️❤️

Travis, and his crew did a outstanding job with my pack out. Thank you Travis and the owner Mr Rick of UCALL&IHAUL.

- James Mcmillan. 2/26/2020

Definitely suggest using these guys they get in and get the job done

- Jv onthebeat. 2/20/2020

Ben and his staff provided excellent service! They were very proficient and expedient in their packing and loading! They were also very efficient in handling our furniture. I would highly recommend using them.

- Kemba Cooper. 2/18/2020

Marcus and his crew did an outstanding job.

Great job by Travis and Michael! Thanks to them and Rick!

Benjamin and Jimmy did an absolutely fabulous job I appreciate them so much. A five star review for sure God bless you both! Thank you guys thank you

- Earl D Ragland. 2/10/2020

Great service and awesome associates!

- Paeyum Gerami. 2/8/2020

Very helpful and responsive staff - took the time to explain, and accommodated the pod schedule. Movers were early, worked incredibly hard non stop, careful with our belongings. Would use them again

These guys made my move especially helpful and did my set up great. Highly recommend no BS!

- Alberto Oyuela. 1/27/2020

Made my life so much easier. Highly recommend.

The guys were prompt and courteous and they worked so hard for us. Thanks so much- we will definitely use them again and highly recommend you do to!! Thanks!

- Bethany Boles Hewitt. 1/26/2020

We have been so pleased with the services of UCall IHaul from the initial contact to the successful completion of the job. Rick reached out to confirm and helped set our expectations. Ben and Michael communicated timely and professionally. They were polite and very careful with our belongings. They worked consistently and were available to unload and arrange our furniture and boxes as we chose. We would definitely use their services again!

- Donna Torres. 1/16/2020

Benjamin and Trey were awesome. The were on time, knew exactly what to do and took great care of our furniture. You're a fool if you hire anyone else!

- Bryan Henderson. 1/2/2020

I couldn't be more pleased with this team. Rick was easy to talk to and very accommodating to our needs. Tariq and Jermaine texted me before they got here as scheduled and went right to work. Professional, courteous, and careful they moved our stuff efficiently and with respect. Packed up the truck high and tight for a long trip. I would HIGHLY recommend UCALL&IHAUL.

- Pete Dickinson. 1/1/2020

Nikyle and Cameron where very punctual and efficient even without a dolly . Will use you guys again in the future ! Thanks for everything !

- carmen polonio. 0/26/2020

Ben and team did a great job for us on our unload! they were timely, diligent and took great care with our belongings.

- Holly Townsend. 0/25/2020

The guys were awesome and super helpful. They went above and beyond just loading and helped me with finalizing my move. Great crew and company

- Eric Wadsworth. 0/23/2020

The guys were phenomenal and patient as heck. They were efficient and clearly experienced!!! I would definitely use them again and I highly recommend them!

- Melissa North. 0/19/2020

Tariq and D were able to unload my pack rat unit in less than an hour and help setup the beds. I would recommend them if you are moving!

The guys did a great job and were very friendly.

Benjamin and Dominic were super great and really efficient! Highly recommend for moving services.

- Thomas Stark. 11/23/2019

I used ucall ihaul again today and I am amazed at how professional and fast these guys are. Benjaming and James did a great job. I recommend them all the time. Kudos again. Thank you These guys are amazing, hard workers, organized, attentive to what was needed to be done. Thank you Jamar and Benny, you are amazing!

- Newton Solomon. 11/23/2019

Benjamin and his crew did a great job with our move. They were punctual, polite and. Handles all our belongings with care. Highly recommend.

- jeff valliere. 11/7/2019

Nikyle & Jimmy were excellent. We appreciate the care they took with our furniture. Highly recommended.

- Summer Melton. 10/30/2019

Very professional and quick! The 3 gentlemen were amazing yet again! This is my 2nd move this year with them! Hands down the best around!

- Kimolyn Adams Howard. 10/27/2019

This crew is freaking AWESOME! The best customer service. These young men have gone ABOVE AND BEYOND! I will definitely use UCALL & IHAUL for future moving needs.

- Jeneen Lomax. 10/26/2019

Nikyle & Chris did a great job to help me, they even come here 15 mins earlier, fast and efficient!

Benjamin and Ja'mar did a really great job loading and unloading. Very nice young men and very quick workers

- Karina CabreraSantana. 10/22/2019

Mr. Kirby was able to accommodate me for my unloading at my new home. The guys were great.... we had impossible pieces of furniture to move... a sofa bed that would not do what I wanted it to do... but, they tried. Everything got moved in in record time - even with the hour spent fighting with the sofa bed. I do not ever plan on moving again..... but if I do, I will use UCALL&IHaul ..... maybe they can haul off this horrifying sofa bed.

- Dr. Jacqueline Burnett-Brown. 10/16/2019

Great service and extremely fast.

Very Professional and Reliable...

- LeQuetta Pope. 10/9/2019

Great staff excellent work Nikyle and Mr Battie were an amazing team. They get the job done!

- Kwasi Crawford. 10/7/2019

Great Service . They showed up right on time and worked very hard .

- Marshall Foster. 9/28/2019

Moving is always a difficult and trying process. It's good to find people that help to make the process easier! Ucallandihaul did simply that! Both Benjamin and Treqvan were awesome! They were prompt polite and professional! I would absolutely use this service again. Thank you all for all your help!!

I called UCALL / IHAUL on Tuesday after my new embroidery machine was delivered and was much heavier than I realized. I needed to get it from the garage to my 2nd floor sewing studio. I was pleasantly surprised that they were able to accommodate me so quickly. Nikyle Harvey, Denze Robin, and Jahmar Simpson arrived on time and were done quickly! They made it look super easy moving 290 pounds up the stairs and setting it on the stand for the machine. I would definitely hire them again.

- Heather A Stafford. 9/17/2019

- Brendon Seaton. 9/15/2019

Great job on both moves for floor refinishing(out of house/back in house). Tyreek, Alex and Benjamin were on- time,courteous and very careful with all furniture. No issues Thanks Bob Nielsen-Marietta,GA

They saved my life in a pinch when my original movers bailed on me! I will use them again for sure! Five stars!

The guys were excellent. Very courteous, professional, and hard-working. My one and only qualm was that they did not bring any "tools". I was specific when scheduling that this was a disassemble, reassemble job. We would definitely use this service again, but I would stress the specifics a little more. My boss was disappointed, and so was I. However, we able to locate some wrenches and i think they may have found a way to disassemble the pieces until the wrenches came to reassemble the pieces, so everything worked itself out. Yay!

These guys were great! Moved everything and were very hard working. Will definitely recommend!!

The guys were so awesome and friendly! The moved our belongings with care!! Price was great as well! Highly recommend!!

- hunter Pierce. 7/15/2019

Tyler and Khalif were great! They worked hard to pack the truck and were very polite. Would hire again!

- Stephanie Coggins. 7/10/2019

Great group of guys Tyler and Jontee was Amazing, would recommend having them again

Really great moving help company, the owner Rick made it extremely easy to do business with. I had to reschedule my services twice and he was very accommodating. This was my first move and he assisted to ensure I had the right number if men and time. The movers were friendly and punctual and very efficient. They had great communication and teamwork very happy that we was able to move alot off heavy items from a walk in apartment to an apartment on the 3rd floor with 2 flights of stairs in 90° heat with little to no damage.

Great help..timely, early and well prepared! Will use again.

- Michael Harris. 7/7/2019

Tyler and Jason were amazing in helping me with my move. I was going through a stressful time just trying to secure my apt, so knowing my helpers were there to get my belongings into the apt carefully and diligently was the best feeling ever. It even rained a lot after the first 30minutes, but they steady worked. I really appreciate their hospitality. Thank you!!!

Great group of hard working guys

- Aundrea Thomas. 7/3/2019

Showed up on time and did a great job!

- Korbin Blunck. 7/3/2019

Great job by Tyler & Kaba - they were amazingly professional and extremely good at securing everything. We will definitely refer Rick and his team to others.

- Claudia Blake. 7/1/2019

These guys were amazing! Very hard and fast workers! Highly recommend them for your next move!!!

- Jennifer Williams. 6/31/2019

On time did a good Job they come highly recommend

- Brandon Jones. 6/29/2019

Awesome movers. Would recommend, and hard working guys

Tyler, Joyner & Kahalif were great

Tyler and Chris we amazing, would recommend having them again.

- Chris Seawright. 6/25/2019

Khalif and Tyler did an outstanding job. They were very nice and fast. I would definitely call them again.

Very pleased—polite, showed up on time, were so helpful.

- Rachel Donegan. 6/22/2019

- Keith Mitcham. 6/15/2019

These guys were awesome. They were early and worked nonstop and were very friendly. They even finished a little early. I would HIGHLY recommend... and they were the best price of all of the quotes I got.

- Michael Zelickson. 6/15/2019

Even with less than 24 hours' notice, they managed to come out and help us unload our truck. Tyler and Alex were really fast and careful, even going up four flights of stairs. I can't say enough good things about them! Thank you, thank you, thank you!

- Bree Farthing. 6/14/2019

Amazing service! Two guys for two hours and we knocked out a split level house. Very quick and professional. If I wasn't moving out of town, I'd definitely be using them again! Thanks for being so professional and efficient. Never would have been able to pack AND organize the truck so well. Would rate 10 stars if I could.

Really excellent, professional movers who moved us with good humor and skill. Highly recommend.

- Michelle Vatalaro. 6/13/2019

Guys did work. Couldnt be happier with the service. Sean and Tyler did an excellent job and I highly recommend them both.

- Michael Campbell. 6/12/2019

Great company. Helped us unload a full container very quickly.

- thalia manglogiannis. 6/11/2019

Excellent service arrived on time and took great care of furniture. Will absolutely use again. Thanks Ucall&IHaul

- Ray Hightower. 6/10/2019

Tyler & Shaun were great. Worked diligently and with great care! Would definitely recommend.

- Randall Bagwell. 6/6/2019

Justin and James we quick and efficient! Phenomenal at organizing the truck!

Initially, we were very frustrated that one of our movers was over an hour late but trust me they made up for it with their work ethic. These two guys were two of the most hard-working individuals we have ever met! We were completely moved in under 3 hours. I would highly recommend your services to any of our friends looking for quality, hard-working movers!

- Erika Walker. 3/20/2019

We have had very good experiences with this company on two different occasions. The latest was on 2/14/19 when Diante and Don packed our moving truck with the contents from our storage building. They took care to load the truck for our move to Florida. They were very courteous and professional . We enjoyed doing business with this company twice.

- Kathleen Rowland. 1/16/2019

The two men were professional and courteous. They worked efficiently and moved my stuff carefully.

- Richard Brewer. 11/13/2018

Amazing experience. My wife is pregnant so I needed some extra help unloading. Used this company because of their conmpetituve rate and will go back for their hard work and friendly service. Jermaine and DeAnte were awesome. Very polite. Efficient. Nice to our kids. Didn't leave me in a pinch and made sure we were taken care of. I'm very pleased and thankful for you guys, thanks for your hard work

- Chase Pickett. 10/29/2018

Was able to move me at a short notice. The movers were very professional and courteous. I would recommend this service to anyone.

- Cheryl Johnson. 3/2/2018

Jose, Isaac and Kevin (movers) are the dream team. I was not fully packed, a moving day nightmare, but the team was so helpful getting me ~moving and helping out. T gym at are thorough and just good people. I feel very grateful to have had this team. They all deserve a bonus or raise in my book! They made sure all paperwork was done, their great attitudes acted like advertising for the company, no one ever complained, they asked permission to use rest rooms, said please and thank you, just kind hardworking men. Thanks Rick for taking care of my reservations for both days and sending a great team of guys.

I needed some help moving my belonging to my new residence before my lease was up and starting doing research on moving companies. I settled on a "big" company but didn't feel right with the price. They wanted to charge me 150%% over the asking price on materials, tape, expenses, etc. I further did some research through a rental truck company and came across UCALL&IHAUL Moving Services. I called the 800 number and talked to the owner Rick and we ran down what needed to be done. From the phone conversation, it was just what I needed - good moving labor at a reasonable price. I read some of the reviews and decided to give them a try. What did I have to lose? On the moving day, they called about 30 minutes before the schedule time to let me know they were on their way. I thought that was a nice touch. These guys came to my location on time. They were very courteous and professional. They busted their butts without hesitation with no goofing around - they came to work! Christopher Thompson and the two guys he worked with to move my belonging from my old apartment to my new town home was such a POSITIVE experience. I will most definitely use this company in the future when I need some help moving. I have and will be recommending this company to all I know who need help moving. Five star service all the way!!! Great job guys!

- DaBombDiggy89 . 11/12/2016